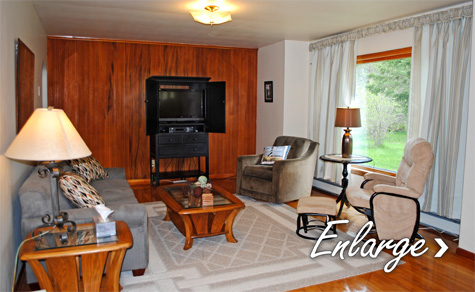 Large Comfortable Living Room
This Munising, MI Vacation Home has it all. We have all the comforts of home to help you relax after a long day of sight seeing, hiking, hunting, fishing, snowmobiling, or taking a boat tour around the Pictured Rocks.

Our large living room area has 2 sleeper sofas, relaxing chairs, Cable TV, and a large picture window to enjoy the Munising views.